Powerful new sound for your home theater. More wattage for your music and movies. This sound bar pushes power from 4.1 channels, including deep bass from a wireless, external subwoofer. Hear sound all around you when you wirelessly pair the included additional surround sound speakers for a full cinematic audio experience. This included rear speaker kit expansion delivers audio from behind for greater depth and immersive surround sound.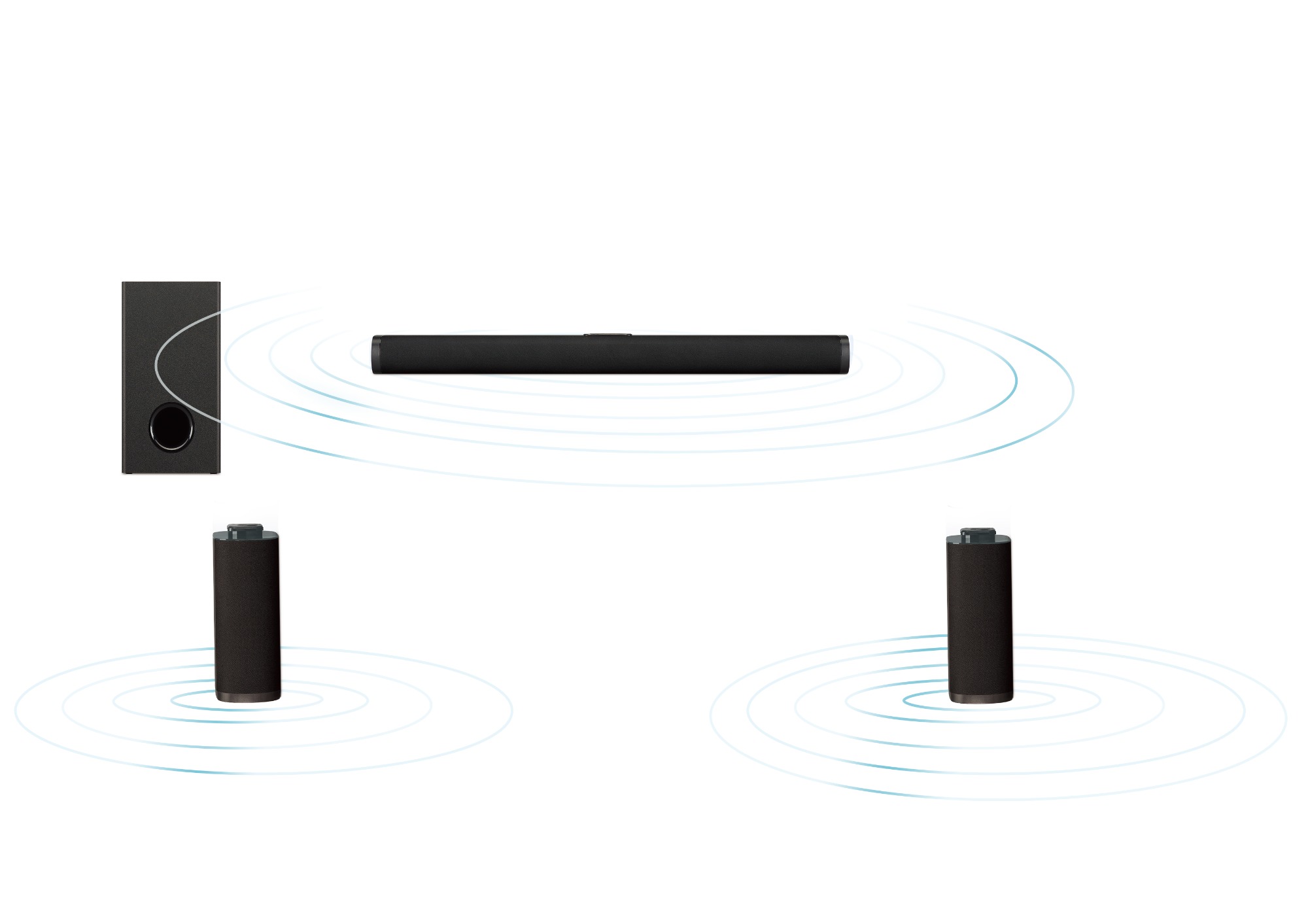 Power
Plug the power adapters for the sound bar and the subwoofer into their respective DC Inputs on the back of the units and a standard wall outlet.


Assembling the Satellite Speakers
1. Power ON the main unit and satellite speakers.
2. To attach the two satellite speakers, align the end of the main unit with the satellite speaker.
3. Please make sure each satellite speaker is correctly aligned with the sound bar and gently push into place.
4. Once pushed into place, rotate the speaker clock wise(right satellite) rotate the speaker counter-clockwise
(left satellite) until locked in.
5. Please make sure the fully assembled unit is connected to your device. Once connected, audio will now be heard from the main unit and both satellite speakers. You are now able to remove the speakers using the above steps in contrast.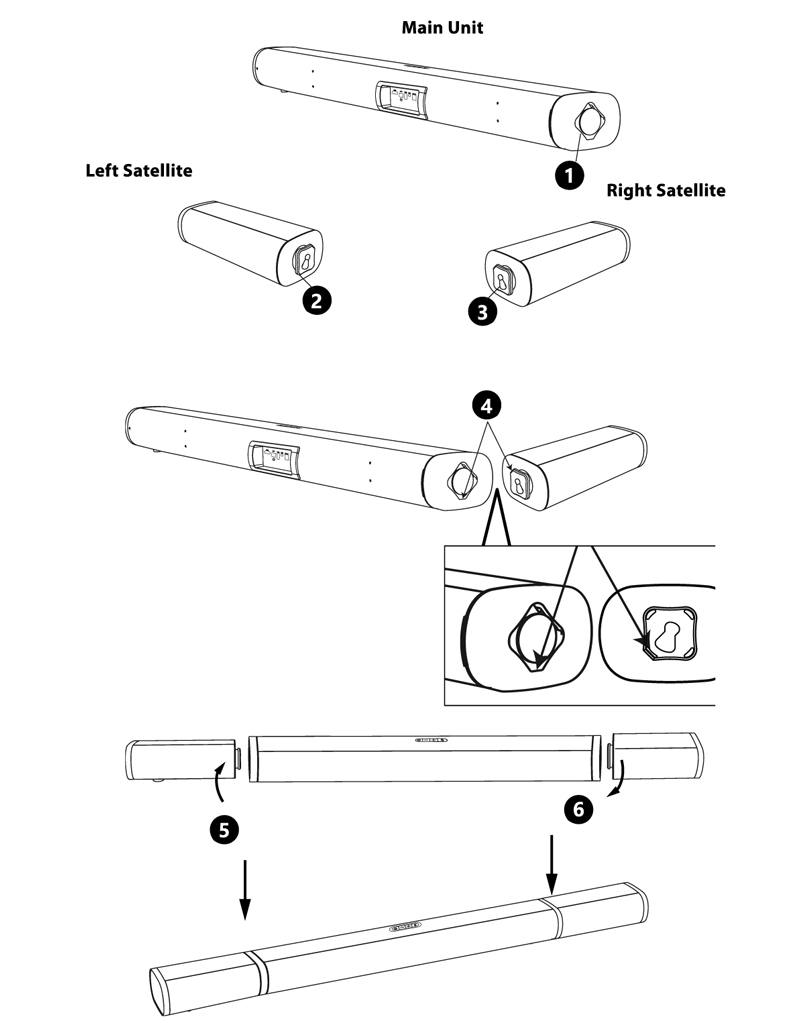 The home theater surround sound system makes dedicated denter speaker delivers crystal-clear dialogue so you don't miss a word.